ONLINE BANKING
PRODUCTS & SERVICES
---
MOBILE APP
H & E FCU knows that access to your accounts is more important than ever. We're proud to introduce our new mobile app that allows you to interact with your accounts anytime with your mobile devices.
In order to use this, you must first contact us through Net Branch or by calling 201-845-6876. You will then receive an email explaining how to download the APP from the Apple or Google Stores at no charge.
Go into the APP store and look for TouchBanking (Fiserv Solutions) and search for our logo.
This APP allows you to view share and loan balances and transactions and move money between sub accounts as our NetBranch online product.
For further information and questions, please call the credit union at 201-845-6876.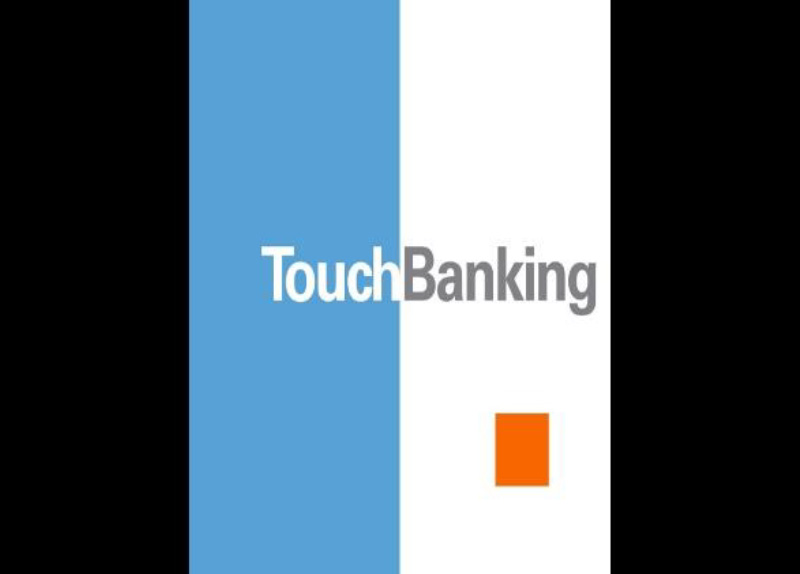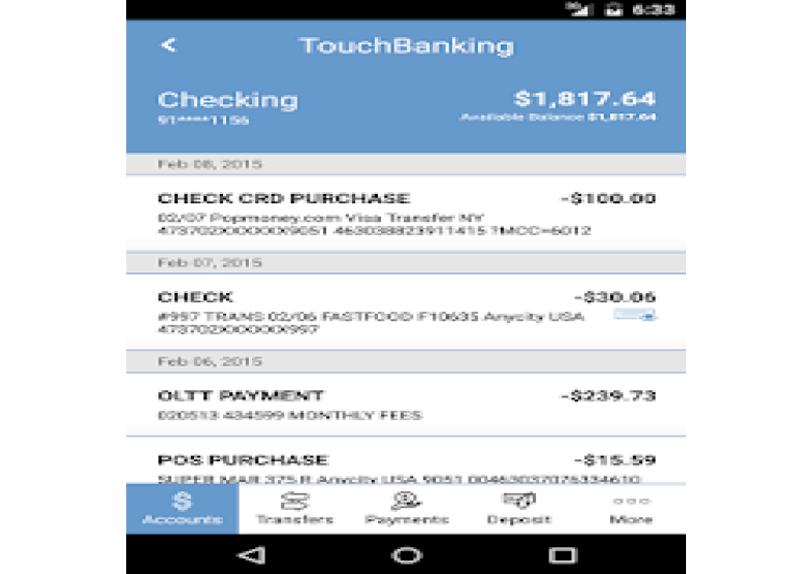 ---
LOans
Loans
H&E offers several types of loans:
Consumer Loans
Real Estate Loans
New automobile Loans
Used automobile Loans
Holiday Loans
Loan Policies

---
Insured Savings and Certificates
H & E Telephone FCU is federally regulated by the National Credit Union Administration (
NCUA
), an agency of the federal government. The National Credit Unio Share Insurance Fund (
NCUSIF
), which is managed by
NCUA
, backs the savings of credit union members up to $250,000 per account. Members have peace of mind knowing that their money is backed by the full faith and credit of the US Government.
The NCUSIF is widely recognized as the best managed of all federal deposit insurance funds, better than the programs that insure banks or savings and loans.
H & E requires a $25 minimum to maintain a savings account. Interest is paid on all balances above $50. H & E attempts to pay rates above average rates at banks, and rates are examined and may be changed quarterly. Interest is compounded daily and credited quarterly to accounts on January 1, April 1, July 1 and October 1.
Share Certificate Accounts are issued in a minimum of $1000. H & E offers 6 month and 12 month Share Certificates with interest compounding daily and posting quarterly. Our 2 year and 3 year Share Certificates pay simple interest posted at maturity.
---
Checking Accounts
Why pay a bank to maintain your checking account when it's FREE at H & E??
H & E Checking accounts feature:
No monthly service fees
No per-check charge
No minimum balance
Interest on balances over $100
Free overdraft transfers from savings
Direct deposit
Monthly statements
24 hour access through ATM cards and H & E ARS telephone system
Customized checks with free monograms, accents, and type style
Contact us for more info.
---
IRA Accounts
Planning for retirement is very important. An individual retirement account could give you peace of mind as well as an excellent tax-deferred return on investment. All or part of your deposits may be tax deductible. Rollovers are accepted from qualified plans. If you have IRA accounts at various financial institutions, you can combine them into one higher paying investment at H&E for easier management. We also accept qualifying retirement payouts on a permanent or temporary basis.
H&E IRAs do not have time limitations; they are run as "super" savings accounts and always pay the highest rate of interest of any H&E accounts. This means you receive our best interest rate, yet maintain the ability to take withdrawals or roll over monies whenever it makes sense for your finances (subject to federal regulations).
H&E currently offers Traditional IRAs, Roth IRAs, and Coverdell Education Savings Account IRAs.
Traditional IRA
You must have earned income to make contributions to a Traditional or Roth IRA. Traditional IRA contributions are fully tax deductible if you are not an active participant in an employer retirement plan. Otherwise, phaseout rules apply. Investments grow on a tax-deferred basis. Earnings are taxed on withdrawal.


The contribution limit is $5000.00 adjusted annually for inflation in $500 increments. The annual limits apply to Traditional and Roth IRA's. The curent annual limit is $5500.00 if you are under 50. If you are over 50, you may contribute $6500.

Traditional IRAs may be funded until you reach the age of 70 ½ , after which you must begin withdrawals. Required minimus Distributions are based on life expectancy and the balance of the IRA on Dec. 31 of theprior year. You may begin from the IRA without penalty after you reach the age of 59 ½ . Distributions prior to that age are subject to a 10% early withdrawal penalty by the IRS with certain exceptions.

Roth IRA
As long as you have earned income, you can establish and contribute to a Roth IRA, even after age 70 ½ . While contributions are not tax deductible, contributions and earnings can be withdrawn tax free, and unlike tradition IRAs, you are not required to begin taking required minimum distributions after reaching age 70 ½. You can convert your Traditional IRA to a Roth IRA to enjoy later tax free withdrawals, but the amount you convert is subject to income tax now. Also, individuals with incomes above $117,000 and couples with incomes over $184,000 have contributions gradually phrased out.


Coverdell Education Savings Accounts
ESAs allow you to put money away for higher education expenses, earning interest tax free. While there is no tax deduction for amounts contributed to an ESA, earnings grow tax free. As in Roth IRAs, contribution amounts are phased out for individuals earning over $95,000 and couples earning over $190,000 No contributions are allowed to the account after the beneficiary reaches the age of 18.


Catch-Up Contributions
Individuals who have reached age 50 by the end of the year can make additional "catch-up" contributions of $1000 per year. For taxable year 2006 and theafter, the catch-up amount increases to $1000 per year.
For further information, brochures, or rates, please call.
---

H&E's VISA CHECK CARD gives you convenient access to your account from virtually anywhere!  It does all that an ATM card does and more.  For ATM withdrawals, use any ATM machine displaying the Plus or Accel logo.  You can also use the VISA Check Card to make purchases whereever VISA is accepted.  You can pay for gasoline, groceries, apparel, dinner, mail orders, or phone purchases. 
When purchasing up to $1000 of merchandise, you can pay with "electronic" money instead of carrying large sums of cash.  No more "I forgot my checkbook!"  All transactions are immediately debited from your checking account, which is reflected in your monthly statement.
Use your H&E Debit Card to:
Make withdrawals of up to $500 in cash per day from an ATM machine
Purchase up to $1000 of merchandise per day from any participating merchant
Make inquiries on Checking or Savings
Convenience, security, and ease of use.  Just remember that the amount is automatically deducted from you H&E checking account.
Travel
Please let us know when you're traveling abroad so we won't be surprised when you use your cards outside the US. If we don't know you're traveling, we will deny purchases you make outside the US to protect your card, and you'll have to call us to authorize them.
Please make sure your address/phone information is current. Our fraud department will contact you directly if suspicious activity occurs on your account.
Lost or Stolen Debit / ATM Cards
**If you have lost your VISA DEBIT / ATM Card, notify the credit union at once by calling: 201-845-6876.
**If the credit union is closed, notify VISA directly by calling: 800-554-8969.
Also call the credit union on the next business day to reorder a new card number.
---
Direct Deposit
Sign up for DIRECT DEPOSIT today and you won't have to worry about your check being lost, stolen, or late!  Most employers offer direct electronic deposit of all or part of your paycheck.  You can also have most pension or brokerage checks electronically deposited.
Social Security encourages electronic deposit and makes it easy to start.  Just call Social Security's toll-free number weekdays from 9am to 7pm — 1-800-772-1213.  Have your social security number handy along with a personal check or statement.  If you do not have checking, you will need to call the credit union for our routing number.
---